Installation & Repair Services for 2-Way Radios in SW MO
We service what we sell. Our Technicians reflect over 80 years of experience in the industry. Our service department will install it right the first time. We can add years to the life of your equipment.
Federal Communications Commission Licensing
Government Compliance is an important part of our industry. Many of the "Web" and "Mail order" outfits don't want to talk about it. However, stiff fines are in place for companies and agencies that cause interference with others.
The Federal Communications Commission licenses and regulates the wireless communications industry.
We will assist you with licensing and compliance requirements. We have your back on this one.
Radio Communications Systems Design
We have been designing efficient and cost effective radio communications systems for most every industry and agency. Whether it is a Mission Critical 911 Center, or a warehouse time and step saver, we have the wide range of experience it takes. There is a lot of new technology available.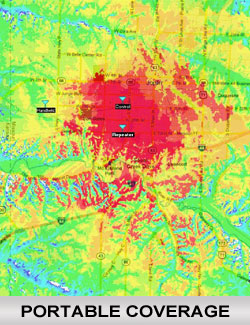 We are able to suggest and recommend what makes sense for your application.